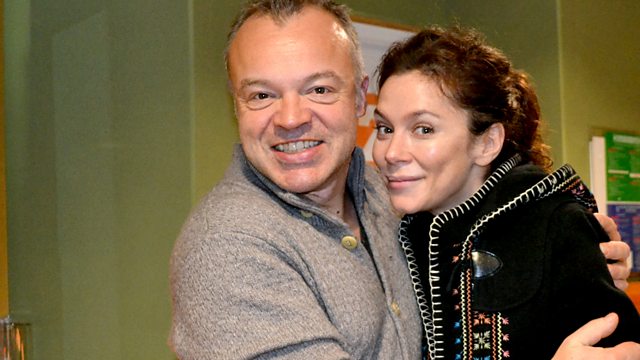 Anna Friel, Stephen Sondheim and Maureen Lipman
Frankly, even Graham was impressed with the quality of his guests this week. Actress Anna Friel told us about her stage debut - on Broadway no less - when she was 21, and then brought us up-to-date with an insight of how she prepared for her latest role in Uncle Vanya.
Then writer and composer Stephen Sondheim chatted about the revival of the musical Merrily We Roll Along, his love of puzzles and how he survived Super storm Sandy.
And if that wasn't enough, Maureen Lipman revealed she's been making a documentary about memory and the brain. She also told us how she faced the prospect of being a widow. We love Maureen Lipman by the way.
In Grill Graham, Maria McErlane and our host tried - but probably failed - to help Mary who's scared of flying, and Paul who has been pretending to be Sophie to annoy his friend. Talk about diverse problems. And over in the I Can't Believe It's Not Better corner, Liz chose the Gilbert O'Sullivan song Get Down. The nation didn't approve.
Last on