One to One Children's Fund
Sue MacGregor presents the Radio 4 Appeal for One to One Children's Fund
Reg Charity:1086159
To Give:
- Freephone 0800 404 8144
- Freepost BBC Radio 4 Appeal, mark the back of the envelope One to One Children's Fund.
Last on
One to One Children's Fund
One to One Children's Fund relieves the suffering of vulnerable children, enhancing their resilience and enabling them to deal with disease, trauma and disability so that they can lead fulfilling lives. Over 3.4 million children globally were living with HIV at the end of 2011, 91% of them in sub-Saharan Africa. Without testing at birth, and the necessary care and treatment for HIV/AIDS, one in three HIV positive infants will die before their first birthday. Tune in to our radio appeal to find out how we are supporting children and their families across Africa by training women and men who are HIV positive to provide care and support to other HIV children and their families. These inspiring individuals are called Expert Patients. Each Expert Patient will make a life-saving difference to over a 100 children per year.
Expert patients at Baylor College of Medicine, Tanzania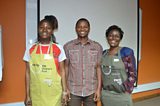 'The programme helped me with my family to get our daily needs. It makes me understand that having HIV/AIDS is not the end of life.' Expert Patient- Baylor College of Medicine, Tanzania. Photo credit: PATA'.
Punyezwa and Siphosethu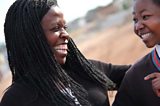 Punyezwa (pictured left) is an Expert Patient in the Eastern Cape, South Africa and has developed a strong bond with Siphosethu (right), whom she counsels about HIV/AIDS. Who better to give advice to a teenage girl who has HIV, than someone who has been through the same experiences and lives in the same community? Photo credit: Marla Altschuler/ One to One Children's Fund.
Join our Facebook Community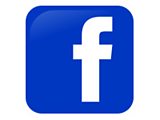 The place where you can find out more about the charities you support and ask them how they are spending your donations.