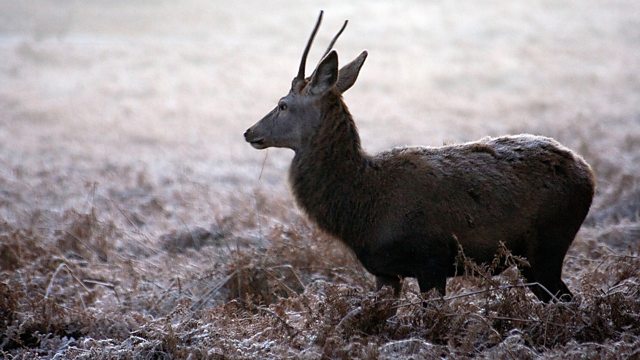 Brambles
Listen in pop-out player
Brambles are amazing plants, once introduced into New Zealand they began to spread at a rate of 30 feet each year to colonise vast stretches of the country and must come a close second to oaks for their importance. It not only provides the most accessible 'food for free' for us, it must rank as one of the most important plants in Britain for wildlife, providing nesting sites for at least 26 species of bird and around 100 insect species that depend upon brambles, and are a major component in a good habitat mosaic, which is often the best invertebrate habitat and is relatively resistant to rabbits which make it good in creating shelter.
For this Living World, James Brickell travel to mid Wales to join botanist Ray Woods on a personal exploration of the humble blackberry bush in an attempt to learn more about the importance of brambles in supporting a myriad of nature. With over 300 species of bramble in the British Isles, some inhabiting small areas and highly adapted to soil type or aspect such as the sub-erecta group living at over 1000 feet above sea level. Ray explains the role of the blackberry in the wider landscape and how its complex ecology is a boon to the wildlife that inhabits, utilises and finds shelter from its structure.
Brambles are a very good nectar source, food plant mainly for many species; the fruits are a wonderful reservoir for raspberry beetles and feed wasps in late autumn! Humans have been eating blackberry fruits, known as drupes, for millennia and historically man may be one of the main vectors of spreading the seeds across the British Isles. Recent research though has uncovered a possible link to bramble growth and Climate Change, which once again illustrates the complexity surrounding brambles.
Last on