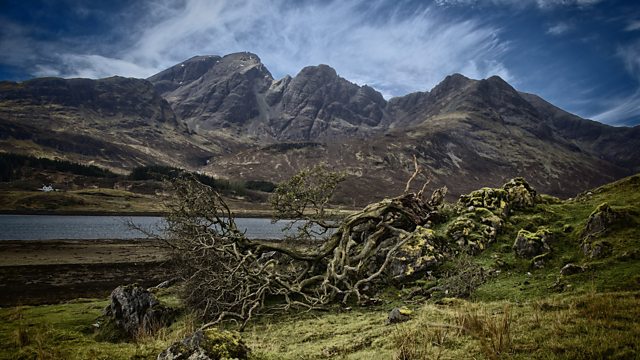 24/11/2012
Dairy hope. After a miserable summer serving the UK market, Euan McIlwraith finds out whether the industry's fortunes could be boosted by exporting premium cheese to Asia.
The hydro scheme which could pay for community projects in one Highland village for the next 20 years.
Saving species. A project to save or reintroduce dozens of Scottish species was launched five years' ago. How's it faring?
Mark Stephen discovers how the tiny wrasse fish can be used to keep lice at salmon farms under control.
The bird photographer who captured a pair of peregrines engaging in some very unusual behaviour.
On your bike. The cycle café in Inverness encouraging people to take to two wheels.
Plus, counting salmon on the River Nethy.
And enjoying a quintessentially Scottish landscape on the links of Loch Fleet.
Last on