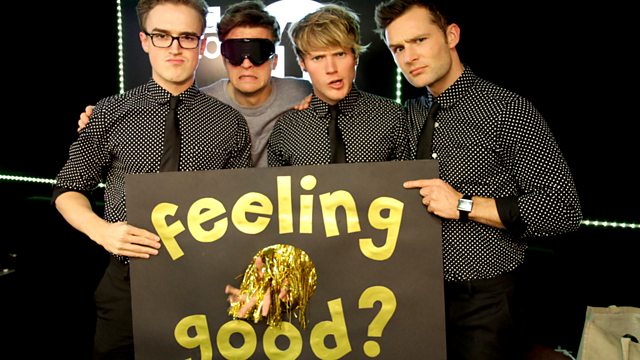 McFly and Ke$ha are Greg's Special Guests today!
McFly and Ke$ha are Greg's Thursday guests today.
McFly play a new little game of ours called 'Feeling Good?' involving a sheet of cardboard, a hole and a blindfold.
Then weird and wonderful Ke$ha chats to Greg and is... well, just filthy really. Conversation veers from weeners, wangers and todgers, to milking Greg's nipples and cheesebombing, then back to weeners wangers and todgers again. The norm.
Plus, our Rhianna has the latest film news, we bring you the Ten Minute Takeover, Greg's Big Thing this week is Willy Moon, and loads of great new music
Today's Most Popular Tracks
Most added tracks from this show