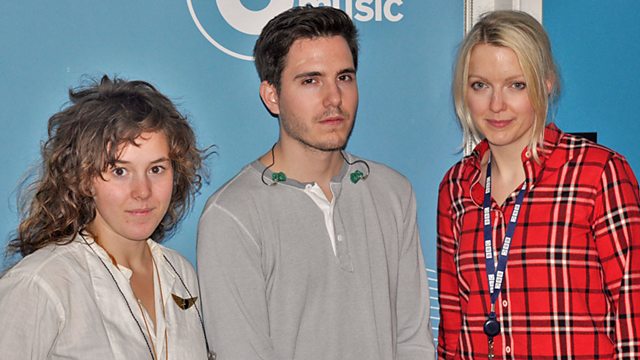 Purity Ring are live in session
Purty Ring are a Halifax/Montreal-based duo comprised of Corin Roddick and Megan James and will be live in session today; playing tracks from their debut album Shrines which came out in the summer. Their music has been described as lullabies for a nightclub which draws on airy 90s R&B, lush dream pop.
Plus this week's Peoples Playlist offers up half an hour of brilliant tunes chosen by you on a given theme, free music in MPFree and take some time out to enjoy a gorgeous tune in The Headphone Moment.
Last on
Catch-up with 6 Music Live at Maida Vale
People's Playlist on BBC Playlister