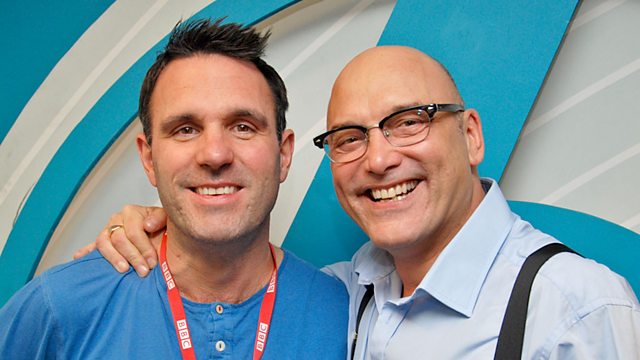 With Gregg Wallace
Has a song wiggled its way into your tired brain overnight? Don't fret! It's only an Earworm. Shaun can provide immediate relief and release from that little beastie of a tune rattling around your head and, who knows, he just might pick yours to play if you share it with him this morning.
You can also nominate a tune for Shaun's ever-popular Song of Praise which invites a listener to evangelise about something they find wonderful.
Plus, Up-to-the minute music news comes courtesy of news horse (and former Menswear drummer) Matt Everitt, while Shaun keeps listeners apprised of the day's lighter news stories and occasional ridiculousness.
All this plus friend of the show Gregg Wallace joins Shaun to chat about his new book 'Life On A Plate'. The book tells of his childhood in Peckham, South London, and his early passion from food - from pie and mash to Angel Delight and Sunday lunches with his grandparents (often the only home cooked food he would eat all week as his parents lived on convenience food.) Having left school at 14, Gregg started up various business ventures - including a window cleaning round - before he became a greengrocer in New Covent Garden market. From there he went on to create the multi-million pound fruit and veg business that propelled him into a world of Michelin star restaurant and celebrity chefs - and eventually on to Masterchef. In the book Gregg talks openly about his personal life and the many life-changing hurdles he has had to overcome.
Last on
Today's Most Popular Tracks
Most added tracks from this show