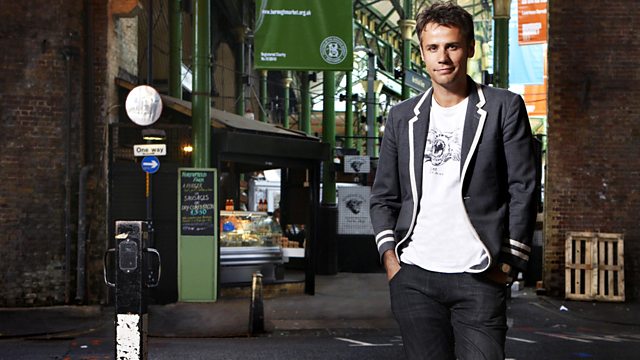 Ricky Gervais
Ricky Gervais chats about the new series of An Idiot Abroad and offers his own advice for dealing with Twitter trolls.
Professor Alice Roberts is an anatomist, osteoarchaeologist, anthropologist and paleopathologist - and a familiar face to viewers of BBC's Coast, Don't Die Young and Prehistoric Autopsy. She explains how people can get up close and personal with creatures from our prehistoric past ahead of the Walking With Dinosaurs arena tour.
The chief executive of the Royal Opera House General Tony Hall makes his first appearance before the media after his appointment as the BBC's new Director General. Reaction from those who know and have worked closely with the new DG, including Dame Jenny Abramsky and Sir John Tusa.
And as stormy weather hits large parts of the UK: reports from Scotland and the South West of England.
Last on