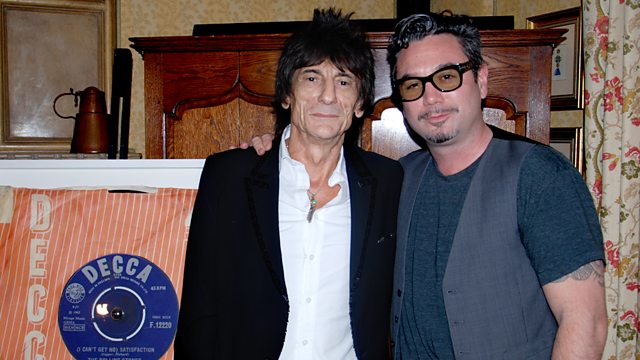 Huey is joined by Ronnie Wood of The Rolling Stones
Aw jeah. Huey's here, with the jams in the jar and love in his heart.
Huey's guests this week are Keith Richards and Ronnie Wood. The Rolling Stones are celebrating 50 years as a band and they're back with new music and some big live shows.
Huey caught up with both guitar players to talk literature, painting, and being in the greatest rock band on the planet.
Squeeze are our dons of Sharing Is Caring. One of Huey's favourite bands of all time are celebrating 35 years since their first release.
And as always we'll be wishing you love, peace and soul as we turn the clock and get down with the Soul Train.
Last on