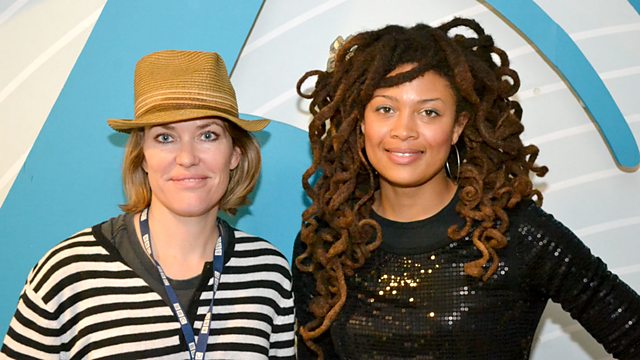 Valerie June in session
Valerie June's music has been described as Organic moonshine roots music..a warm mix of aching vintage country, gospel and powerful delta blues, it's as if Bobbie Gentry fronted a Stax soul-revue.
Born, raised and honed in Jackson, Tennessee, the self-taught musician has paid her dues working hard and playing hard - on the various instruments she has collected over the years, teaching herself her craft.
She has worked with Dan Auerbach from The Black Keys on debut single Workin' Woman Blues recording at The Black Key's Easy Eye Studio in Nashville to capture the mixture of blues, folk, gospel, bluegrass, soul, Appalachian and stunning vocal peal of the country delta-blues she's inspired by.
Last on