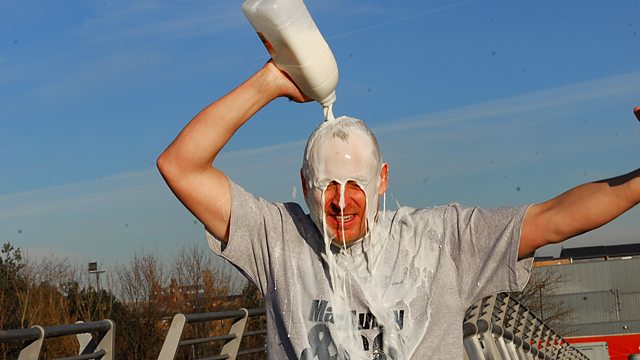 29/11/2012
Richard Cadey has less than 4 weeks to save Christmas for the good people of Torrance... Tomorrow he'll be focussing on the tunes for his pantomime. He's roped his mate in as musical director but thankfully they'll be getting some professional advice.
Put down that banana! As it's revealed that grapefruit can be potentially deadly when mixed with medication hear about some other hidden dangers lurking in your fruit and veg.
New prepaid Visa cards are being dubbed 'pocket money for the digital age'. Fred discusses the ins and outs of managing your kids' allowance.
Look out your lab coat and protective goggles as Ben Valsler takes us through what's been happening in the weird and wonderful world of science this week.
In the wake of the documentary When Bossman Jay Lost His Ears (BBC Radio Scotland today at 14:05) radio legend Jay Crawford joins Fred to reflect.
If you're not "milking" yet then get with it! But don't worry, hip young thing Bev Lyons will be here to keep you in the loop.
And, Saturday Kitchen's ebullient wine expert Olly Smith will be giving it Both Barrels as he provides us some festive tipple top tips.
Last on