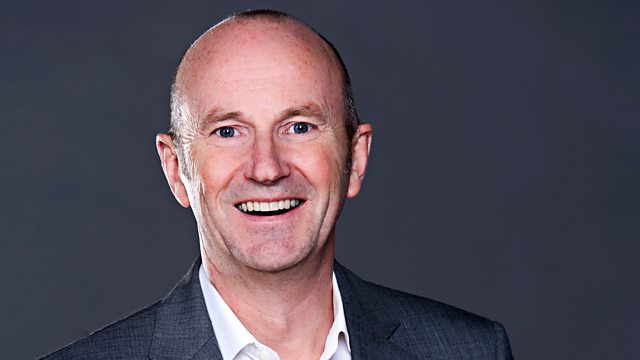 26/11/2012
Fred MacAulay in MacAulay & Co
It's his biggest challenge yet. Richard Cadey has less than four weeks to pull together a Panto to perform in his local village. All this week he gets advice from professionals, kicking off today with two members of the Fintry Amateur Dramatics Society.
Monica Galetti from Masterchef The Professionals does a first class job of being 'direct'. Fred hears the benefits of being upright and forthright - whether in business or personal life - and asks if there's ever a case to be less honest.
The creator of QI's John Lloyd and his co-writer John Mitchinson offer Fred Facts to Blow your Socks Off..
There are 30,000 words in the terms and conditions of some institutions. Angela McCracken lawyer from Levy & MacRae advises on what we can ignore without jeopardising our rights.
Gary Marshall shines a light on the future of LED bulbs.
And with the number of Starlings dropping in Scotland, we hear how we can help stop the decline even further.
Last on