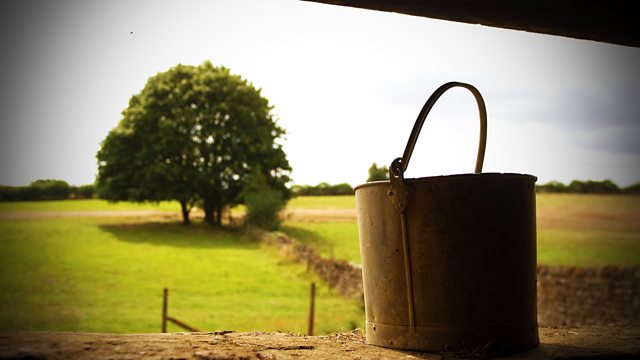 22/11/2012
It's the morning after and blissful Rhys and Fallon wake up together. It seems they'd both anticipated it might happen. Rhys makes Fallon breakfast. He tells her that he's always fancied her but after a bad experience dating a boss, it took her move to Jaxx to realise nothing was stopping him now.
Ed is still having problems with the milking bail. He tells Oliver that he's called an engineer.
Oliver practises his sonnet for the Xmas show on a tape recorder but he's appalled at how it sounds and throws the tape recorder in the bin. He offers to help Caroline with obtaining advertising support for the programme.
Ed appears with a report on what needs repairing and the bill is big. Oliver is sympathetic.
Emma is able to serve up pie and chips for lunch, thanks to the financial help from Neil and Susan but Ed's not hungry. He doesn't mention the engineer's bill until the evening. Emma is shocked and Ed is devastated that he can't support his family.
Last on