22/11/2012
Quentin Cooper presents his weekly digest of science in and behind the headlines. He talks to the scientists who are publishing their research in peer reviewed journals, and he discusses how that research is scrutinised and used by the scientific community, the media and the public. The programme also reflects how science affects our daily lives; from predicting natural disasters to the latest advances in cutting edge science like nanotechnology and stem cell research.
Last on
Royal Society Winton Prize for Science Books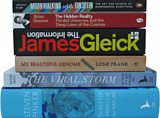 Quentin finds out how to write award winning Science books,
Smart Roads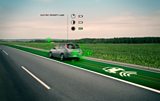 Building intelligent roads to conserve energy and make our journeys safer.
World's Oldest Computer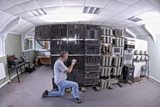 Britain's National Museum of Computing unveil their latest restoration, the world oldest digital computer.