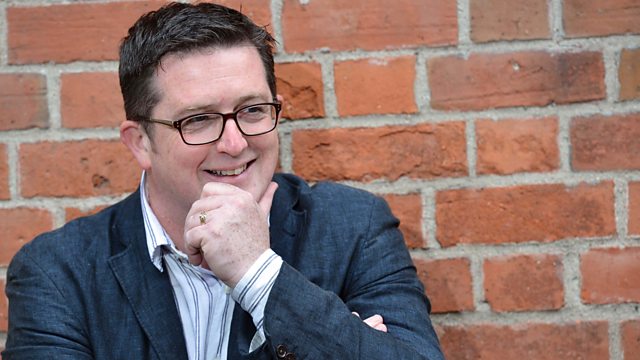 17/11/2012
Join John Toal for big interviews, fascinating people and great craic, plus the best in home-cooked food with recipes from kitchen queen Paula McIntyre. Including News.
Last on
Rich Beef Soup with Onions Leeks and soup Celery Dumplings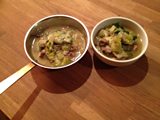 750g bone-in shin of beef
1 tablespoon rapeseed oil
6 medium onions, peeled and roughly chopped
2 sticks celery, chopped
1 beef stock cube
1.5  litres water
1 large leek, split, washed and chopped
Handful parsley
Heat the oil in a pan until smoking hot and add the shin. Seal on both sides and place in a soup pan.
Add the onions and celery and cook for 2 minutes.
Add the stock cube and water and bring to the boil.
Simmer for 2 hours - add a little water everynow and then or until the beef is fork tender. Add the leek and cook for a further 15 minutes.
Soup Celery Dumplings
100ml whole milk
Good pinch salt
Pinch nutmeg
50ml of soup liquid from above
50g butter
200g plain flour
Handful chopped soup celery leaves
2 eggs
Simmer the milk, butter and soup liquid until the butter has melted. Remove from heat and beat in the soup celery and flour. Season with salt and nutmeg.
Cool and mix in the eggs.
Chill for 30 minutes.
Drop balls into the soup and cover.
Gently simmer for 5-10 minutes to cook the dumplings.
Serve the soup with loads of chopped parsley.