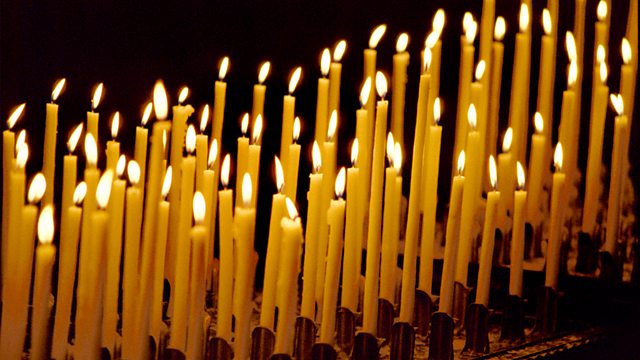 21/11/2012
A spiritual comment and prayer to begin the day with the Revd Dr Martyn Atkins, General Secretary of the Methodist Church.
Last on
Prayer for the Day
Good morning. This day in 1963 one of my heroes died. He was not a mere 46, shot in a car in Dallas, but was nearly 65, and died of renal failure in a hospital in Oxford. I am not talking about John F Kennedy, who also died on this day 49 years ago, but about a man who had a profound effect on my life and my faith and that of countless others.<?xml:namespace prefix = o ns = "urn:schemas-microsoft-com:office:office" />
I never met him, but felt like I knew him. As a youth I devoured his books, about wardrobes, white witches and Lions, and a land where it was winter but never Christmas. Then later as a newly convinced Christian I read other books: of letters written by a Devil called Screwtape, about 'mere Christianity' which made such sense to my questing mind and heart. And I will never forget reading 'A grief observed' – written after his wife, Joy Davidson, died of cancer aged 45 – because at that time I was living on that same bleak road.
But my favourite book by the late great C. S. Lewis – because you'll all have guessed by now who I'm talking about – is called 'The Great Divorce'. It's essentially about a bus trip to heaven. The main character - and it isn't quite clear whether he's still alive or has died - is escorted round heaven and given the opportunity to get on the bus and return to whence he came, or to stay. That book put in me a deep rooted belief that God never ceases to work for our salvation, and that we never get to a point of exhausting God's options to redeem all that God loves.
Winsome God, we thank you for all those who have formed our faith, who inspire us with lofty things, even when we are in dark places. We particularly place into your care today those who are bereaved, and thank you for your love which has no limits and no end. Amen.