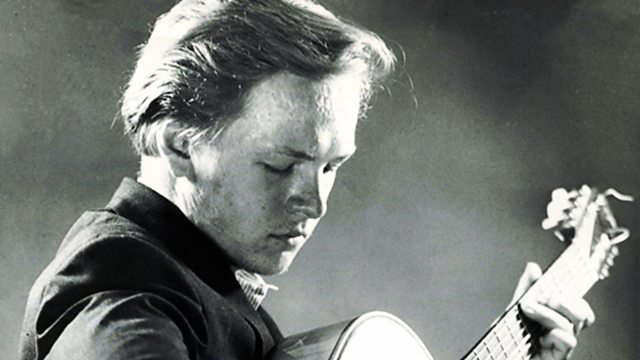 Blues Run the Game
Laura Barton reveals a lost gem of British folk music and tells the poignant story of its creator, Jackson C Frank.
With insurance money from a childhood accident Jackson C Frank migrated from New York to London in the mid-'60s, where his first album was produced by another ascendant young songwriter called Paul Simon. It was warmly received and Frank is spoken of as an influence on a generation of British folk performers.
And then, it seems, he disappeared from view. Little was heard from Jackson C Frank for decades.
Laura Barton speaks to some of those who knew him to find out about the lost years and the tragedy of the life of Jackson C Frank.
Featuring Jackson C Frank's friends Al Stewart, John Renbourn, Jim Abbott and John Kay.
Producer: Martin Williams.