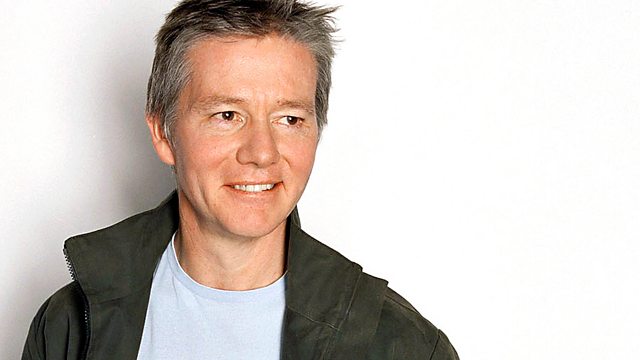 19/11/2012
(12/12)
What's the aesthetic connection between Sewell's horse, Perrault's princess, the object of Spacey's affection, and a South London insect?
Tom Sutcliffe invites the regular teams from Scotland and the North of England to tackle this and other cryptic puzzles, in the last clash of the current series. By tradition, the questions in this final programme have all been suggested by Round Britain Quiz listeners, and the teams will need to be on their mettle to deal with the listeners' ingenuity.
Michael Alexander and Alan Taylor play for Scotland, and Adele Geras and Jim Coulson represent the North of England. Both teams will be making a last-ditch effort to increase their standing in the RBQ league table for 2012. The questions, as always, are available to read on the Round Britain Quiz pages of the BBC Radio 4 website.
Producer: Paul Bajoria.
Last on
QUESTIONS IN THIS PROGRAMME
1. (From Alan Poulton) What aesthetic connection is there between Sewell's horse, Perrault's princess, the object of Spacey's affection and a South London insect?
2. (From Dr Paul Jarman)  What's the culinary connection between a railway disaster captured in doggerel, a spurious Earl of Warwick, and a particularly gormless goon?
3. (Music question - from Brian Johnstone)  If the first uses it once, and the second doubles it up, how did a Pittsburgh-born artist deliver multiples? What is it, and why was it a positive feature in a Presidential campaign?
4. (Music question - from Bill Vyse)  What connects these pieces of music, and who would you choose to conduct them?
5. (From Steve Dasey)  If it's bad weather in Germany, foxy lady Margot Fonteyn performs with Bill Haley, and an archer in a Circus changes his name, which nocturnal visitor might you be expecting?
6. (From Davida Renshaw)  How can the difference between a disagreeable odour and a true frog, between a deadly infectious disease and a French beach, and between an ancestor and an act of restraint, provide an actor with a prompt?
7. (From John Hepworth)  How does Evelyn Waugh come to be in the 20th century with only one of his early novels - and, for the other three, is once in the 19th century and twice in the 18th?
8. (From Andy Walker)  Can you systematically connect a monarch, a winter coat, a buccaneer killed in 1681, and a defensive ditch?
LAST WEEK'S TEASER QUESTION
Supplied by Derek Sharp.
In what order, from left to right, should you put the following: the companion of Tinkerbell, the man who played Malcolm Little, the progenitor of the Yeehat, and a horse-drawn carriage?
The answer is that they are all capital cities. PARIS Hilton's dog is named Tinkerbell; Denzel WASHINGTON portrayed Malcolm X in the 1992 bio-pic; novelist Jack LONDON's books contained the fictional Alaskan tribe the Yeehat; and a BERLIN carriage was a light four-wheeled carriage popular in the 18th century.
From left to right - or from east to west - the order is therefore Washington, London, Paris, Berlin.