Add music you love and enjoy it with
T. Rex

Metal Guru

The Greatest Hits Of 1972 (Various), Premier

Coldplay

Hurts Like Heaven

(CD Single), Parlophone, 1

Matt Monro Sings Don Black, EMI

The Very Best Of, Polygram Tv, 1

Keane

Somewhere Only We Know

(CD Single), Transcopic Records

Fifty Number Ones Of The 60's (Variou, Global Television

Now That's What I Call Quite Good, Go! Discs

The Monkees

(Theme From) The Monkees

The Monkees - The Collection, Arista, 1

Disco Fever (Various Artists), Global Television

(CD Single), 157 Records, 1

Perry Como

Catch A Falling Star

Housewives Choice (Various Artists), Music & Memories

Sound Affects, Polydor, 12

(CD Single), Big Brother Records

(CD Single), Universal, 1

Queen

We Will Rock You

News Of The World, Island, 1

The Connoisseur Collection: 30 Years Of Number Ones Vol.9, Connoisseur, 6

Atlantic Soul (Various Artists), Warner E.S.P.

The Rolling Stones - Forty Licks, Abkco

The Best Of The Beach Boys (CD 1), EMI

Janis Joplin - Pearl, Columbia

Brad Oscar

Haben Sie Gehort Das

The Producers, Sony Classical, 12

The Beatles

Golden Slumbers/Carry That Weight/The End

Abbey Road, Apple, 14

Abbey Road, Parlophone, 17

Free

All Right Now

Back To The 70's (CD1) (Various), EMI, 15

Brian Fahey

At The Sign Of The Swinging Cymbal

Memories Of The Light Programme, EMI

Barry Gray

The Theme From Thunderbirds

A-Z Of British TV Themes From 60's &, Play It Again, Sam

The Very Best Of Carly Simon, Global Television

The Rolling Stones, London

The Rolling Stones

Come On

Rolling Stones - Singles Collection, Abkco

The Rolling Stones - Forty Licks, Abkco

Hits Of The World 1974-1975 (Various Artists), Polyphon

Donald Fagen

I'm Not The Same Without You

Sunken Condos, Warner Bros, 1
Pause for Thought

From Baroness Julia Neuberger, Senior Rabbi at the West London Synagogue.

Well, here we are in Bond week, celebrating the lives and loves of that superhero James Bond. Only last week, I had someone introducing me as the new candidate for M, which didn't really seem right for a rabbi- nor is it a secret ambition of mine! But what is it about Bond that still grips us? And how is it possible that several well-known writers have taken the story on, after Ian Fleming's death, and managed to carry off the style?

Later this morning I'm leading a Bible class, and we'll be looking at the books of Joshua, Judges and Samuel in the Hebrew Bible. We'll be examining whether the stories within them are- as far as we can tell from archaeological evidence- true. In fact, they're probably not, as far as most experts are concerned. Yet the writing is very similar throughout, even though the events described took place over many decades. The stories must have looked very different originally, but along came a writer or editor to make them all read the same, just like with the later James Bond authors.

Biblical scholars call that writer or editor the Deuteronomist, because they think he edited from Deuteronomy right through to the Books of Kings. We can't be sure that's correct, though it seems likely. What is clear, though, is that when you read a text, be it James Bond or the Book of Samuel, the original may not be what you've got in front of you. Writers and editors are always being brought in when a book or formula is doing well. Of all the books in the world, even more than James Bond, the Bible's hugely popular - and that's why, even now, writers and editors long to be associated with it- both because it's so loved, and because it has so much wisdom within it- which benefits us all!
BBC Playlister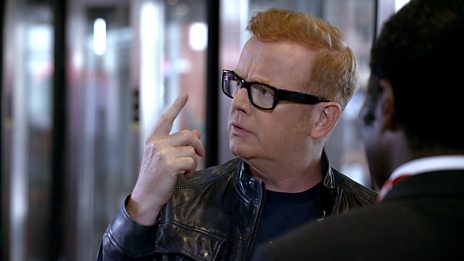 Chris has a song stuck in his head - but what is it? That's why he needs BBC Playlister!
500 WORDS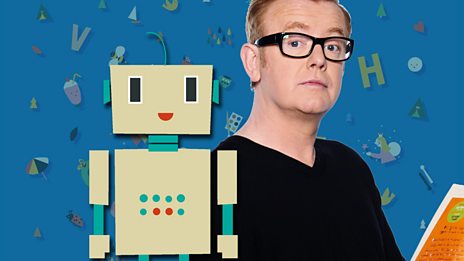 Featuring celebrity videos and top writing tips!
Podcast
Catch up with the latest Breakfast fun with Chris Evans. Hear the best stories and the biggest…