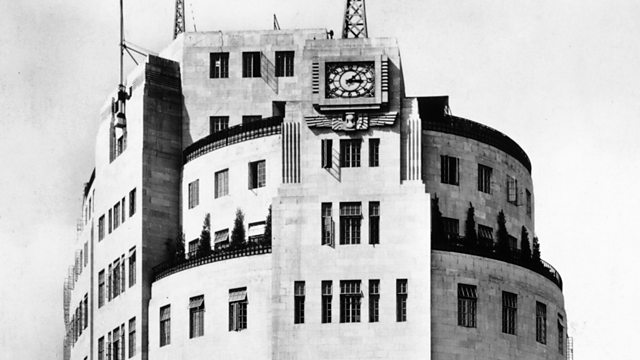 The Golden Age is the first radio sitcom from Father Ted writer, Arthur Mathews. Set in the BBC's Broadcasting House during the 1930s, the series follows head of programmes, John Tharb (Robert Bathurst) and his assistant, Mabel Hopcraft (Vicky McClure) as they struggle to deal with the foibles and fragile egos of radio's biggest stars, including the perpetually drunk band-leader, Ronaldo and the most boring man in radio, Mallard Tofts. Tharb's task is not made any easier by having to constantly defer to the whims and wishes of his irascible boss, Lord Reith (Ford Kiernan).
In this second episode, Tharb and Lord Reith have to help the King overcome a bizarre speech impediment, with the dubious aid of tempestuous children's presenter, Lancelot Wyndham. Meanwhile, Mabel tries to revamp the BBC's flagship sports show, "Saturday Sports Parade".
Robert Bathurst.....John Tharb
Vicky McClure.....Mabel Hopcraft
Ford Kiernan.....Lord Reith
Peter Egan.....Lancelot Wyndham
Pippa Evans.....The Queen Consort
Kevin Bishop.....The King / Edward Fellowes
Ewan Bailey.....Gerald Merry
Written by Arthur Mathews. Produced by Simon Mayhew-Archer.
Last on