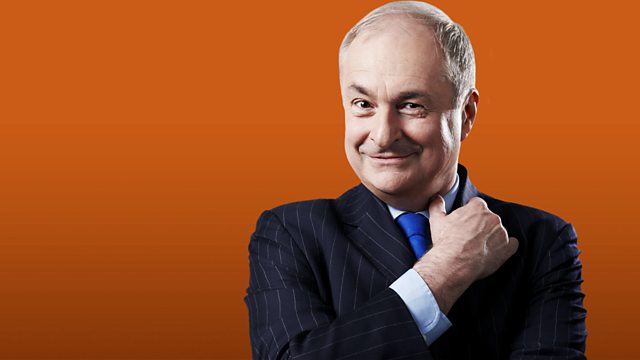 17/11/2012
Paul Gambaccini presents tracks from this week's US charts and hits from the last six decades.
In the feature Headline News [Number One Albums On Noteworthy Days] we hear Tangled Up In Blue from Bob Dylan's LP Blood On The Tracks. It was number one on 1 March 1975, the day the FCC dropped the cost of a CB radio licence from $20 to $4 - prompting a boom.
We also hear Stardust by Nat "King" Cole from the soundtrack album Sleepless In Seattle. The album was number one on 19 August 1993 - the day on which the Dow Jones index hit an all-time high of 3612.13. In the regular feature The First Time Ever I Saw Your Face, tracks are played from albums by B.J. Thomas and Los Lobos.
In A Matter Of Life And Death, Paul celebrates the birthday of Gordon Lighfoot by playing his hit If You Could Read My Mind. We also hear Oh, Pretty Woman by Roy Orbison. It is played as a tribute to the song's co-writer Bill Dees, who has recently died. It's Not The Same Old Song highlights Rain by The Beatles and a different song called The Rain by Oran "Juice" Jones.
Paul continues his countdown of the Top 100 list of songwriters based on success in the American chart from 1955 - 2005. We hear songs written by Paul Simon (Number 58) and Steve Cropper (Number 57).
Our R&B Number Ones are from 1973 - The Love I Lost by Harold Melvin and The Blue Notes - and this week - Adorn by Miguel. We hear country number ones from 1965 and now by "Little" Jimmy Dickens and Taylor Swift. This week's featured past and present rock number ones are by 10,000 Maniacs and Fun.. Gangnam Style by Psy, meanwhile, is the best-selling song of the week.
Last on