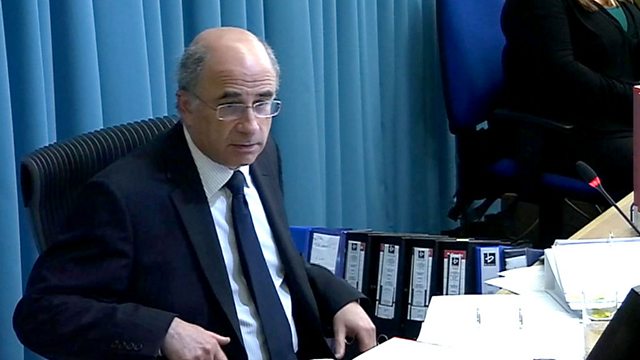 Regulating the Press
As the British press braces itself for the Leveson Report, Steve Hewlett explores past attempts to regulate it - or encourage it to regulate itself.
Steve begins by discovering how offending publishers were treated in the seventeenth century, when if you were flogged down Fleet St to the pillory you were getting off relatively lightly.
With the help of original documents from the period, he traces how, once licensing was lifted in 1695, the ideal of the free British press was born, only for real journalists and publishers to find themselves encumbered by taxes, libel laws and political influence.
In the 1920s, the rising divorce rate gave journalists ample opportunity to report the salacious sexual details revealed in the consequent flurry of court cases.
After a long period when governments had largely given up trying to regulate the press, the hardline Home Secretary, Sir William Joynson-Hicks moved a law to ban such unpleasantness.
However, it was only after the Second World War that there was a new series of attempts not to regulate the press by law, but to find a way to avoid that - by fostering self-regulation.
Steve finds out why the post-war period saw no less than three Royal Commissions on the Press - only for these to be followed by widespread objections in the 1980s that the press was out of control.
Instances like the publication of a rape victim's photograph and some of the reporting of the Hillsborough disaster, along with political objections to the invasion of privacy, were followed by yet another Inquiry, led by Sir David Calcutt.
And so, in 1990, the Government announced that the press was being given one final chance to make self-regulation work - or legal controls would follow.
But that never happened. The Calcutt Report led to the setting up of the Press Complaints Commission, but was then shelved - a fact that has not gone unnoticed by Lord Justice Leveson.
Producer: Phil Tinline.
Last on