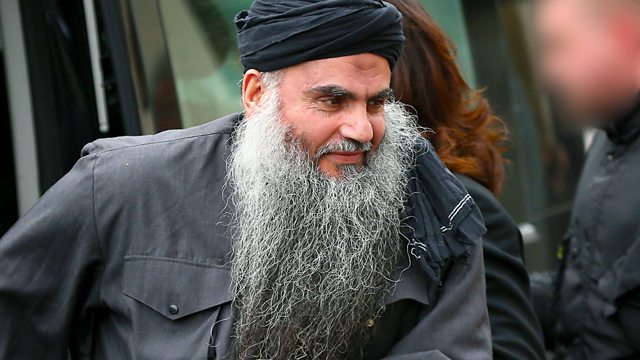 Abu Qatada
Listen in pop-out player
Mark Coles profiles Abu Qatada, the radical Islamic cleric described by the Home Secretary as "a dangerous man, a suspected terrorist, who is accused of serious crimes in Jordan". Seen by some as Britain's most wanted man and Osama Bin Laden's right hand man in Europe , the Palestinian-Jordanian scholar arrived in the UK in 1993 seeking asylum and claiming he had been tortured in Jordan.
This week, after serving seven years, without charge, in a British prison, a court ruled that he cannot be deported to Jordan where he's been convicted in his absence of involvement in terrorist activity.
But who is Abu Qatada, a serious intellectual leader who believes in violent Jihad and accordingly to former Home Secretary David Blunkett, " a prime suspect" in the war on terror or as one friend tell us "a changed man"?
Last on