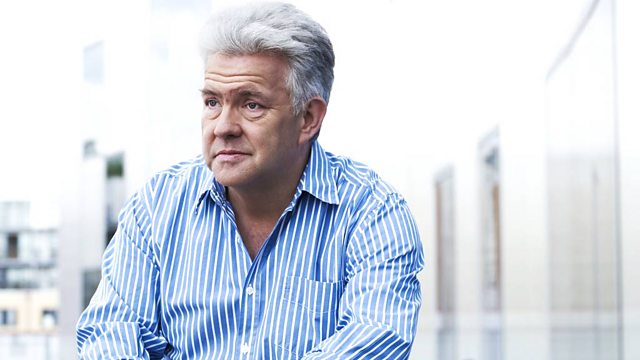 Kate Rusby, Helen Farish, Fiona Evans
Radio 3's 'Cabaret of the word' presented by Ian McMillan, with guests Kate Rusby and Helen Farish and Fiona Evans.
Singer Kate Rusby on her writing process, why she thinks 'rhymes could power cars !', why the sea so often features in her lyrics, and her experience of collaborating with Paul Weller, amongst other artists, for her new album '20'.
Poet Helen Farish on the pleasures and difficulties of capturing music in language, writing from imagination, and her new collection 'Nocturnes at Nohant' (Bloodaxe), which explores the relationship between Chopin and the novelist George Sand. Pianist Sarah Gait performs Chopin's Prelude no 17 and his Nocturne in C Sharp Minor to accompany the poems.
Playwright Fiona Evans with a new commission, 'Rooftop Romeo' - a drama inspired by a residency on hospital wards and with nurses working in the community. Fiona shares her experience of writing about people suffering from dementia, and how they engage with poetry and music.
Last on