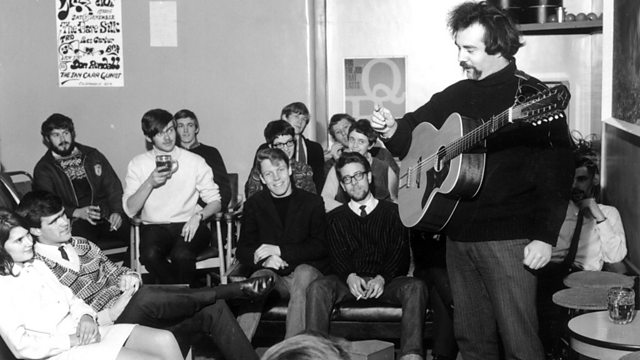 Light Flight - The Folk Revival
Off the back of the Skiffle movement in the mid-'50s, the UK's folk club scene enjoyed a boom spearheaded by the likes of Ewan MacColl who saw our indigenous folk music as both an antidote to the influx of American rock 'n roll and also as a means of conveying a left-leaning message which was totally absent in popular music. Though Skiffle had originally been founded mostly on covers of American folk and blues songs - Lonnie Donegan's Rock Island Line being a perfect example - many of those British kids who had picked up acoustic instruments found their way towards our nation's own folk music. This inspiration could come from the pens of singer-songwriters like Ewan MacColl or instrumentally from people like Davy Graham, whose timeless piece Angi was hugely influential on a generation of kids learning to play guitar, and inspired everyone from Ralph McTell and Martin Carthy to Jimmy Page.
But, ironically, it was an American, Bob Dylan, whose part in this revival cannot be over-stated. Dylan had turned to folk troubadours like Woody Guthrie and Ramblin' Jack Elliott for inspiration, but it was when he went electric at the Newport Folk Festival in 1965 that folk music was made anew and forever changed. Dylan had shocked and upset the Newport audience, and did so again months later when he toured the UK. Dylan's compadres, The Byrds' mix of folk music and Rickenbacker guitars also helped move the music towards folk-rock and progressive folk. And among the leading lights of the progressive folk movement were Brits Bert Jansch and John Renbourn, who would later form the folk rock band Pentangle in the late '60s.
Last on