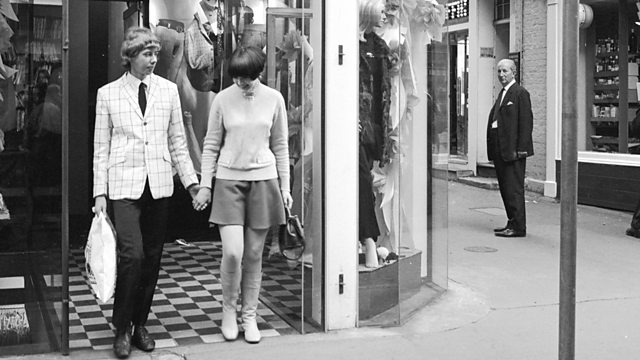 Dedicated Follower of Fashion - Swinging London
Come the mid-1960s, The Kinks' Ray Davies was becoming increasingly jaded with the pop roundabout he found himself on. Always a keen social observer Dedicated Follower Of Fashion neatly skewers Swinging London's pretensions and foibles. Some might argue that Davies was something of a misanthrope, a grouch complaining about the beautiful young things having a whale of time in the nation's capital. But here was a fortunate new generation born post WWII, who hadn't experienced the horror of war, who probably couldn't remember austerity and were hitting their late teens as the British economy boomed. National Service had been abolished and The Beatles and the English football team ruled the world. In 1965 the American singer Roger Miller had released the unintentionally hilarious tribute England Swings. If a middle of the road country singer from Texas knew what was happening on the other side of the world, it must have been a big deal. And it was.
Journalist Christopher Booker, a founder of the satirical magazine Private Eye, observed Swinging London with a similar cynicism to Ray Davies. But this was a bubble that was not about to get burst, and it must have been wonderful to live inside it. Not only was the economy booming, so too were our arts and culture. Alongside The Beatles, The Stones, The Small Faces, The Dave Clark Five et al signed up for the British Invasion. Jimi Hendrix left New York to get noticed in London. And whilst The Kinks poked fun at Swinging London, The Who celebrated the rush of youthful revolution in My Generation quite clearly telling the old guard they could just go and ''F-F-F-Fade away''...
Last on