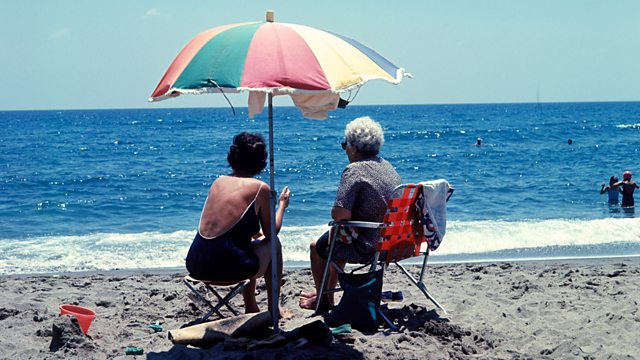 Y Viva Espana - The Advent of Package Holidays
With the boom in Britain's economy following the austere post-War years, coupled with the twin facets of falling flight prices and a rising number of flights heading to Europe, Britain enjoyed the start of a burgeoning holiday business. The Horizon Holiday Group, pioneered the first mass package holidays abroad with charter flights between Gatwick airport and Corsica in 1950 and organized the first package holidays to Palma in 1952, Lourdes in 1953, and the Costa Brava and Sardinia in 1954. Within a decade of the end of World War Two mass tourism was now very much part of our nation's social fabric.
These cheap package holidays (so called as they packaged together the flight, accommodation and meals) gave Brits their first chance to travel abroad, and the choices available were further expanded when airports like Manchester and Luton opened up routes to Europe in the early 1960s. It was the proverbial no-brainer - Blackpool or Benidorm, Scarborough or Sardinia?
Television was a key factor in the expansion of British holidaymaking. Thanks to its boom in the mid-'50s, the world was now becoming a smaller place and we could see, and be tempted by, exotic destinations from our own living rooms. The BBC launched the Cliff Michelmore-fronted series Holiday 69 at the tail end of the '60s, with ITV following suit with Wish You Were Here some five years later.
Foreign travel was now every bit as much a part of our culture as the football, the horse-racing or the Top Forty countdown. As well as broadening our nation's culinary tastes, bringing previously exotic dishes like moussaka and paella into kitchens from Andover to Aberdeen, holidaymakers also brought home pop music alongside the straw donkey and dubious liquor. From Viva Y Espana and Chirpy Chirpy Cheep Cheep to Whigfield's Saturday Night and a host of sun-kissed Ibiza tunes, these tracks then took residence in our pop charts becoming as popular and as British as Spag Bol and Mateus Rose.
Have you ever gone on a package holiday? Do you remember your first overseas holiday? The People's Songs wants to hear from you...
Last on