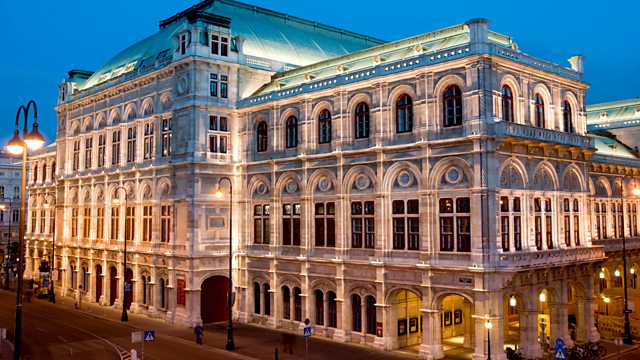 Gluck - Alceste
Penny Gore introduces Opera Matinee: Gluck's Alceste, recorded live at the Vienna State Opera earlier this month. Veronique Gens and Joseph Kaiser lead a starry cast with Ivor Bolton at the helm of the Gustav Mahler Chorus and the Freiburg Baroque Orchestra. This is the 1776 Paris version of Gluck's Alceste, adapted by Ranieri de' Calzabigi from a play by Euripides.
2pm
Christoph Willibald Gluck: Alceste
Alceste, Queen of Thessaly ..... Véronique Gens (soprano)
Admète, her husband ..... Joseph Kaiser (tenor)
Evandro, a confidant of Admetus ..... Benjamin Bruns (tenor)
High Priest ..... Clemens Unterreiner (baritone)
Apollon ..... Alessio Arduini (baritone)
Thanathos, an infernal deity ..... Clemens Unterreiner (bass)
First Child / Coryphée ..... Ileana Tonca
Second Child / Coryphée ..... Juliette Mars
Hercules ..... Adam Plachetka
Gustav Mahler Chorus
Freiburg Baroque Orchestra
Ivor Bolton (conductor).
Last on