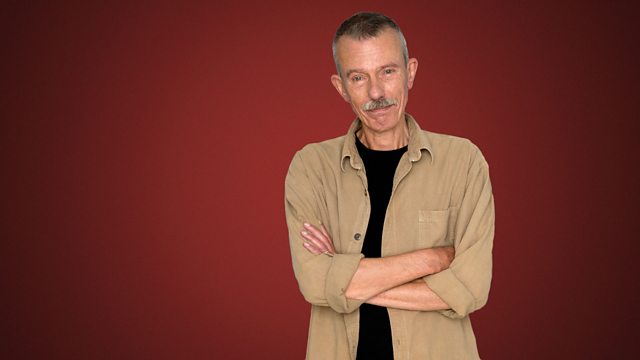 23/11/2012
Susan Sharpe presents pianist Lars Vogt playing Janacek and Schubert from the 2010 BBC Proms.
12:31 AM
Janacek, Leos [1854-1928]
In the mists - 4 pieces for piano
Lars Vogt (piano)
12:45 AM
Schubert, Franz [1797-1828]
Sonata for piano (D.894) in G major
Lars Vogt (piano)
1:20 AM
Alfvén, Hugo (1872-1960)
Aftonen (evening)
Swedish Radio Choir, Eric Ericson (conductor)
1:25 AM
Mozart, Wolfgang Amadeus (1756-1791)
Symphony No.29 (K.201) in A major
The Amadeus Polish Radio Chamber Orchestra in Poznan, Agnieszka Duczmal (conductor)
1:53 AM
Sor, Fernando [1778-1839]
Introduction and variations on a theme from Mozart's Magic Flute (Op.9)
Ana Vidović (guitar)
2:03 AM
Mendelssohn, Felix (1809-1847)
Concerto for violin and orchestra in E minor (Op.64)
Isaac Stern (violin), Danish National Radio Symphony Orchestra, Nikolai Malko (conductor)
2:31 AM
Brahms, Johannes [1833-1897]
Sextet for strings no. 2 (Op.36) in G major
Aronowitz Ensemble
3:12 AM
Palestrina, Giovanni Pierluigi da (c.1525-1594)
Agnus Dei - super ut-re-mi-fa-sol-la
Huelgas Ensemble, Paul van Nevel (director)
3:19 AM
Bach, Johann Sebastian (1685-1750)
Keyboard Concerto in F minor (BWV1056)
Angela Hewitt (piano), Norwegian Chamber Orchestra
3:30 AM
Warlock, Peter (1894-1930)
Serenade for Strings (1921-22)
Manitoba Chamber Orchestra, Roy Goodman (conductor)
3:37 AM
Bizet, Georges (1838-75)
Habanera (L'amour est un oiseau rebelle) - from Carmen
Jouko Harjanne (trumpet), Norwegian Radio Orchestra, Ari Rasilainen (conductor)
3:42 AM
Haydn, Joseph (1732-1809)
Symphony No.94 in G major, 'Surprise'
Bergen Philharmonic Orchestra, Philippe Entremont (conductor)
4:05 AM
Hummel, Johann Nepomuk (1778-1837)
Rondo in B minor (Op.109)
Stefan Lindgren (piano)
4:14 AM
Norman, Ludwig (1831-1885), arr. Niklas Willen
Andante Sostenuto
Swedish Radio Symphony Orchestra, Niklas Willén (conductor)
4:24 AM
Corelli, Arcangelo (1653-1713)
Sonata for trumpet, two violins & continuo in D major
Crispian Steele-Perkins (trumpet), The King's Consort, Robert King (director)
4:31 AM
Wagner, Richard (1813-1883), arr. Zoltán Kocsis
Concert Prelude to Tristan und Isolde for piano
François-Frédéric Guy (piano)
4:42 AM
Corelli, Arcangelo (1653-1713)
Sonata da Chiesa in E minor (Op.1 No.2)
London Baroque
4:47 AM
Dobrzynski, Ignacy Feliks (1807-1867)
Andante and Rondo alla Polacca arranged for flute and orchestra
Henryk Blazej (flute), Polish Radio Symphony Orchestra, Ryszard Dudek (conductor)
4:59 AM
Lassus, Orlando de (1532-94)
Susanna fayre
Emma Kirkby (soprano), The Rose Consort of Viols
5:02 AM
Sibelius, Jean (1865-1957)
Rakastava (Op.14) - suite for string orchestra
Danish Radio Concert Orchestra, Hannu Koivula (conductor)
5:15 AM
Bruckner, Anton (1824-1896)
2 graduals for chorus
Danish National Radio Choir, Jesper Grove Jorgensen (conductor)
5:23 AM
Scarlatti, Alessandro (1660-1725)
Toccata per cembalo (in G minor/major)
Rinaldo Alessandrini (harpsichord)
5:31 AM
Weber, Carl Maria von (1786-1826)
Concerto for clarinet and orchestra No.2 in E flat major (Op.74)
Kari Kriikku (clarinet), Finnish Radio Symphony Orchestra, Sakari Oramo (conductor)
5:54 AM
Sweelinck, Jan Pieterszoon (1562-1621)
Psalm 99
Netherlands Chamber Choir, Peter Phillips (conductor)
5:58 AM
Beethoven, Ludwig van (1770-1827)
12 Variationen über das Menuet (WoO 68)
Theo Bruins (piano)
6:11 AM
Ravel, Maurice (1875-1937)
Valses nobles et sentimentales
Trondheim Symphony Orchestra, Eivind Aadland (conductor).
Last on