Angela Harnett

In recent years, Angela Hartnett has emerged as one of Britain's most successful, best-loved and busiest chefs. Born in Kent, Hartnett began her culinary career with at Aubergine in 1994, cooking under Gordon Ramsay. Working alongside a predominantly male team, who predicted she would last no more than a week, Angela soon proved her worth and after a grueling year, saw the restaurant achieve its first Michelin star.

Michael Caines

Michael Caines was born in Exeter in 1969 and adopted into a large and loving family. He trained for three years under his mentor Raymond Blanc, then continued his tutelage in France with world-renowned chefs. Michael returned to Britain in 1994 to become head chef at a prestigious Devon hotel. Only two months into the job, he suffered a terrible car accident in which he lost his right arm. Despite the setback, he was back in the kitchen within two weeks and won the restaurant its second Michelin star four years later.
Credits
Executive Producer

Bridget Boseley
Presenter

Michael Caines
Presenter

Angela Hartnett
Recipes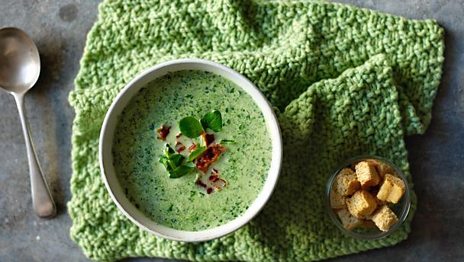 Try own food revival at home with the recipes on BBC Food.