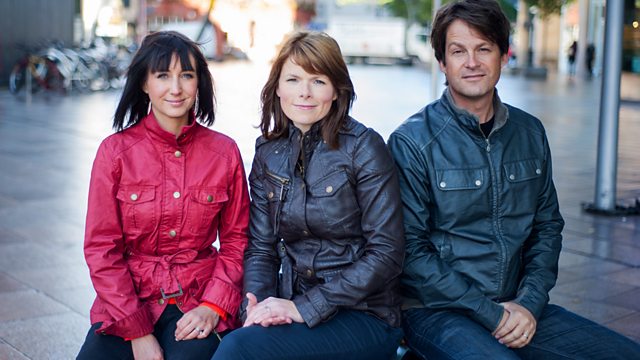 Rachel Treadaway-Williams joins Gwent Police as they crack down on drivers using their mobile phones. And she meets Jeanette Adams whose son Richard was killed by a truck driver who the police discovered had been using his phone constantly whilst driving. Rhodri meets Helen and Phillip Morris from Swansea. They say their car needs a new engine, after they experienced continued problems with it following repairs. And Lucy's on the case of a mobile phone company, who carried on issuing bills to Samantha Brown's mum, even though the account had been cancelled when she died.
Last on
Mobile crackdown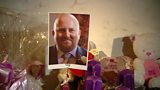 Driving while using a mobile phone was made illegal almost 10 years ago, but every year thousands of motorists are caught flouting the law.

X-Ray joined Gwent Police as they went out on patrol as part of a two-week crack-down.
Sergeant Andrew Elliot said government research shows that drivers are four times more likely to be involved in a collision while using their mobile.

Five drivers were caught using their mobile phones in just one morning of the operation, with offending drivers being offered the choice of paying a fixed penalty of £60 and having their licence endorsed with three points, or appearing before a court.

One driver had his vehicle seized after he was caught driving without a licence and driving while using a mobile phone, while another was caught smoking and texting while driving.

Police have the power to check phone records enabling them to see what calls were made and received when and also if any text messages have been sent or received.

The campaign saw a total of 972 drivers being given fixed penalty notices. But it is also about raising awareness of the consequences of driving while using a mobile.

Sgt Elliot said: "Tragically within the Welsh region and nationally as a whole, there have been cases where members of the public, whether they be pedestrians or other road users, have actually died as a result of collisions whereby motorists were using their mobile phone, and there's been serious injury collisions as well.

"And that's why we're out there, to get the message across that by just using that mobile phone for a second could potentially take someone's life away."

Last year on Easter Monday , recovery vehicle driver Richard Cox died after he was hit by a tanker driven by David Geraint Morgan from Llanelli on the M4.

The road was shut for five hours as South Wales Police began a year-long investigation into the crash. Officers found the tanker driver had sent or received 180 text messages during his working day, 140 of which were proved to have been while the vehicle was in motion.

Mr Cox's mother, Jeanette Adams said: "I feel so so angry of the fact that these people out there font' know the devastation they can cause to a whole generation of one family. I beg you as a mother, turn them off,  just forget you've got them."

On the Case - Tesco Bank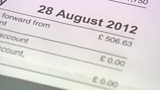 82-year-old Glenys Poole from Swansea has always been careful with money, making sure her finances are in order.
Sadly,  as she's got older her short term memory has deteriorated, so last year her family helped her to cancel many of her credit and debit cards, keeping just one to make life easier.
Glenys's daughter Karen helps her mum with day to day living, so she knew the Tesco credit card has been cancelled and there was nothing left to pay on it. She couldn't believe it when months later a bill for just over £506 came through the door.
"I thought maybe someone had stolen the card and used it," Karen said. "But I realised it had been stopped a long time ago. I phoned Tesco and they confirmed that it was a computer error, she didn't owe any money and the account was closed."
But one month later, another bill arrived for the same amount. Karen phoned Tesco who apologised and said it was a computer error and again that the account had been closed with no money owing, sadly the following month another bill, for just over £506 arrived.
"Mum was really upset by this time," Karen said. "She was convinced that she did owe it and I kept trying to re-assure her that she didn't, that it was a mistake, but she was very, very upset."
The bills arrived for five months in total, each time Karen phoned Tesco who said sorry and said confirmed the account was closed.
X-Ray got contacted Tesco Bank who said they were sorry and had fallen short of their "high standard of customer service." They say they have taken steps to prevent this type of error from happening again and to apologise for any stress and inconvenience caused. They've also sent Glenys £100 as a goodwill gesture.
Credits
| Role | Contributor |
| --- | --- |
| Presenter | Lucy Owen |
| Presenter | Rhodri Owen |
| Reporter | Rachel Treadaway-Williams |
| Series Producer | Susie Phillips |