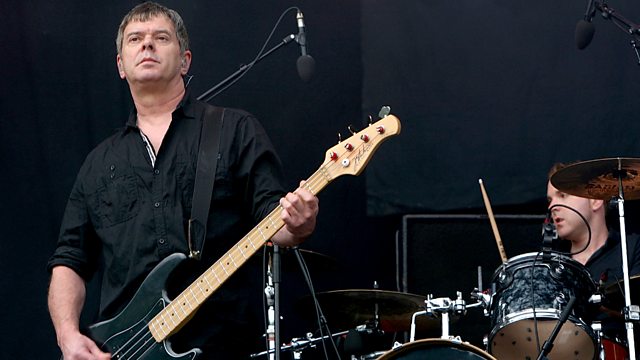 The Stranglers and Damon Albarn
JJ Burnel and Jet Black from the Stranglers join us to talk about the making of their 1978 album Black and White, our Classic Album of the Day. Wednesday also sees us link up with the whole BBC Radio family for the unveiling of Damon Albarn's 2LO Calling, a 3 minute soundscape celebrating the BBC's 90th anniversary.
Steve also chats to another Good Day Bad Day caller to find out about their musical history and there's another National Anthem. Plus some more amazing music from the likes of The Fall, Faithless and The Flaming Lips.
Last on