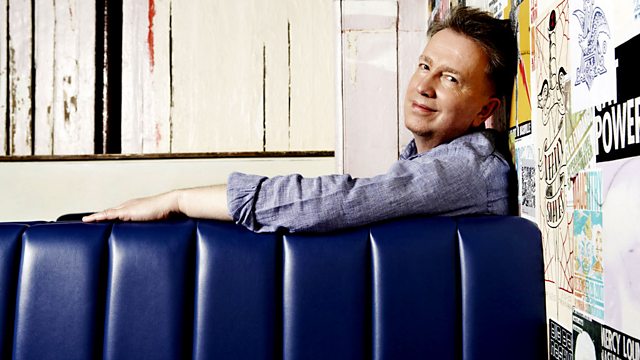 10/11/2012
Tom is joined by New York based singer songwriter Regina Spektor, who recently released her 6th studio album What We Saw From The Cheap Seats. She was born in Russia, but emigrated with her parents, eventually settling in New York. She self released her debut album 11:11 in 2001, and did the same for the follow up Songs the following year, which was recorded in one take on christmas day in 2001. In 2003 she also self-released her 3rd album Soviet Kitsch, but was signed to Warner the next year and the album was re-released. It was with her 4th album Begin To Hope, released in 2006, that she really broke through, primarily down to the single Fidelity.
Tom presents his unique mix of music including BBC Introducing tracks, and Huw Stephens from Radio 1 shares his personal tip from BBC Introducing.
At 11 o'clock Tom launches The After Hour; the doors are locked, shutters pulled down on the windows, the rule book is ditched and Tom dusts off tracks from the outer reaches of his record collection!
Last on