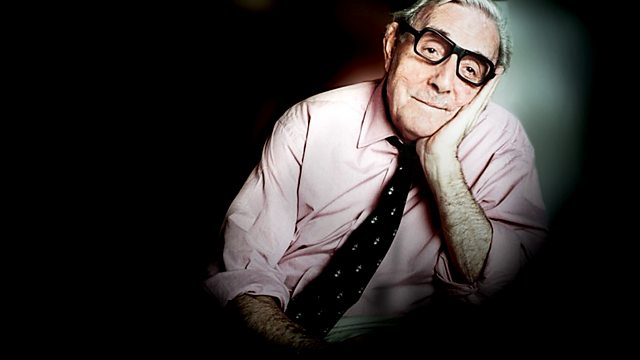 Sykes and a Day
Writer, performer and director, the late Eric Sykes was the renaissance man of British comedy. This episode of Arena opens the doors of the room that was his creative home for forty years.
"The minute I come through this door and I close it, then I'm in my world of creation. I can't tell you how many shows or how many films - it's all here, I can feel it, it's almost tangible", he says in the film.
Post-war Britain saw Sykes catapulted to fame in the hugely successful Variety Bandbox and Educating Archie. He quickly became the country's highest paid comedy writer. When Spike Milligan was going through a period of stress, Sykes helped him with The Goons, sometimes writing whole episodes and typically eschewing the credit. Later, his television series with Hattie Jacques, Sykes And A... ran for 20 years attracting gigantic audiences.
Aged 78, he starred in a UK tour of Charley's Aunt; appeared with Nicole Kidman in The Others; introduced The Teletubbies and returned to London's Theatreland, appearing eight times a week in Ray Cooney's hit, the uproarious farce Caught In The Net.
The film takes him through a day at his beloved office, an Aladdin's Cave of triumphs and treasures. There he muses on his life and career, and the other greats he knew and worked with.
Last on