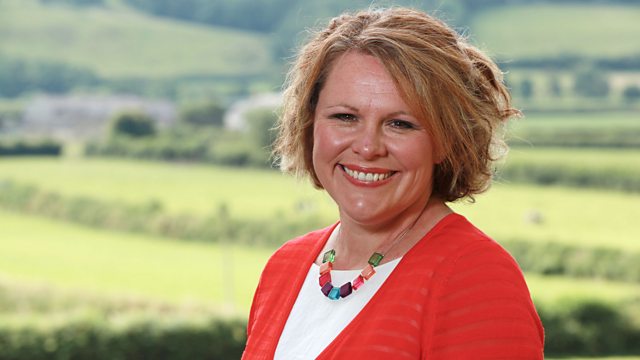 11/11/2012
The rural news magazine for those who live and work in the Welsh countryside looks at what we can do to save our ash trees from the threat of Ash Die-back.
Last on
Chalara Fraxinea, the War Memorial and the Pine Marten
Chalara Fraxinea or Ash Dieback as it is more easily known, has established itself in Wales. The first case was discovered in Ash trees in Carmarthenshire and it has now been found in woodlands in ten English counties. We hear the UK government's plans to try to stop the spread of a disease and discuss what the implications are for our countryside.
Work is underway to restore heathland at South Stack, the RSPB's nature reserve on the northwest coast of Anglesey. Heavy duty technology is being used to remove areas of excess growth and reveal the underlying seedbank and the cuttings from the heath are being put to good use - they're available, free of charge to local farmers to use for cattle bedding.
The historic ruling that is being used to move a war memorial at Cefn Cribbwr near Bridgend, after it was being continually vandalised. The monument currently forms part of a bus shelter in the village, but members of the local community council decided to move it to the nearby Mynydd Bach Common, a more fitting site to honour the area's war dead.
And a road casualty Pine Marten - one of the rarest animals in Britain - has been found near Newtown in Powys - the first known sighting - dead or alive - in Wales for forty years. The mammal was thought to be extinct here so we ask what's the significance of it's finding