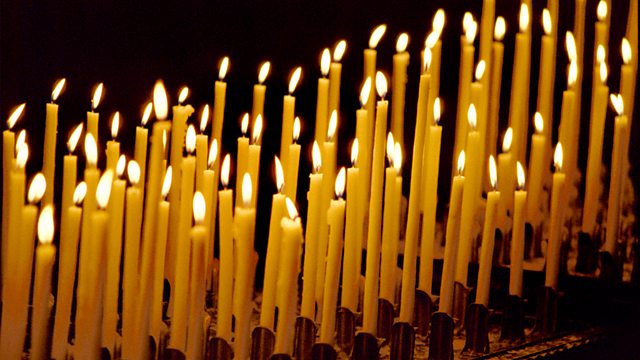 17/11/2012
A spiritual comment and prayer to begin the day with the Revd Dr Martyn Atkins, General Secretary of the Methodist Church.
Last on
Prayer for the Day
Good morning,<?xml:namespace prefix = o ns = "urn:schemas-microsoft-com:office:office" />
I know exactly where I was on this day 28 years ago. I was in a Maternity hospital with my wife, and after a few fraught hours we were joined by our second son – a wonderful experience.
I remember visiting a church member who'd been in hospital several days, awaiting the birth of her first baby. I arrived a couple of hours after she had given birth and just as her husband, called from his work, burst into the room. I will never forget this tattooed, built-like-a-tank builder holding his daughter, the size of his hand, with tears rolling down his face.
The birth of children and arrival of grandchildren are two key points when people arrive at Church. They come for many reasons, but key among them are a sense of privilege and gratitude. And responsibility.
There is much in the news these days about children, our care of them, the level of our provision for them as a society, and sadly, sometimes our scandalous lack of care and protection of them.
We periodically hear of the cost of having children – many tens of thousand pounds a year. And though the information causes an intake of breath, such data always seems to me totally incongruous: I mean, as if you can measure the relationship between parent and child in pounds and pence!
Generous God, who in Jesus comes to us as a child, and died for us on a cross, but who never makes us feel like we cost too much, we pray for those who give birth today, for those who would love to give birth and never will, and for children in danger of all and any kind. Increase in us all the sense of gratitude, privilege and responsibility. Amen.