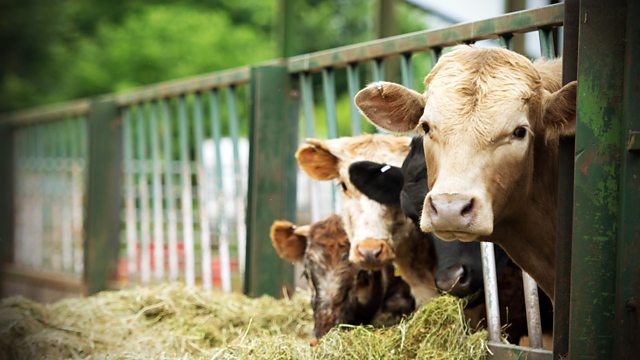 15/11/2012
Ruth teases 'power hungry' David about his bid for County Chair. With the Primestock Show coming up, and Pip busy, Josh puts himself forward to help with halter training. Discussing Pip's recent spending, Josh is keen to discuss his own finances.
Susan and Neil agreeing to economise as they settle on giving Ed and Emma £40 a week to help out. They won't tell Eddie - that's up to proud Ed.
Lynda plans for the Christmas show include a bawdy song for Jazzer. Ruth asks Neil if Josh's permit has come through yet. It hasn't. Josh is already planning how he's going to spend his money. When Ruth says it all adds up, Neil ruefully agrees.
David chats to distracted Susan, who's visiting Ed and Emma. Meanwhile, Josh checks on Hereford entry 'Wiggo' - David thinks they stand a chance of winning. Josh wants to go to the show, but David reminds him about school.
Leonie's obsessive carer behaviour is irritating Lilian who ask Lynda to calm Leonie down. However, Lynda suggests that James is taking advantage of Leonie, who's easily manipulated. Leonie later reveals to Lynda she has taken unpaid leave, so won't be heading back to London for a while yet.
Last on