Add music you love and enjoy it with
If you're bidding for The Magnificent 7, we do have some T's & C's....

Please note the following terms and conditions if you are bigging for our Magnificent 7 package for Children In Need:

Insurance Criteria:

* All bidders must be aged 30 or over

* All bidders must have held a full UK issue driving licence for a minimum of FIVE years

* All bidders must not have been disqualified from driving in the last TEN years

* All bidder must have no more than 3 Points on their licence

* All bidders must be claim free within the last 3 years

* All bidders must not have any physical infirmity or impairment which will affect their ability to drive

* All drivers must receive full tuition in the controls of the relevant vehicle prior to the being allowed to drive

* All drivers must be breathalysed prior to driving the vehicle

* All drivers must complete a drivers form and submit it with a full copy of their driving licence (including counterpart)

* All drivers will responsible for any driving convictions, speeding offenses etc whilst on the event

Pause for Thought

From Riazat Butt, Journalist and Broadcaster.

I was in my room last week, reading about Nazi Germany's desire to destroy the Soviet Union, when all of a sudden I started bawling my eyes out. As I cried I could only think: "I want to get married. I want to have a baby."

If it sounds abrupt and bizarre, then trust me it felt like that too. It's not as if I didn't want these things or hadn't thought about wanting them before. I had no idea what was going on, so I asked my friend Sadia for help. She said there was nothing to understand. I was just ready. "This is great," she told me. "Everything starts with intention. You have to know you want something before you can take active steps towards it."

It made her smile, though, that Hitler, the father of collective societal annihilation, had brought about my recognition and desire for continuity and companionship.

She talked about Rumi, the 13th century Sufi mystic, who wrote that God created suffering and heartache so that joy might be known as their opposite. "God turns you from one feeling to another and teaches you by means of opposites, so you'll have two wings to fly - not one."

Or as Sadia put it, you can't know something until you've experienced its opposite. "Think about it," she said, "how do you know you're at a good place in your life unless you've been through a bad place? How do you know you want happiness unless you've been truly miserable?"

Sadia said I could choose to act or not, but I couldn't control the outcome. That sounds scary, especially as I don't know what to do about my epiphany. So, because I'm a bit of a fatalist and hopeless romantic, I'm going to take heart in Rumi's words: that lovers don't finally meet somewhere. They're in each other all along.
500 WORDS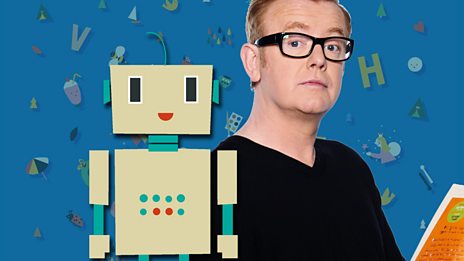 Featuring celebrity videos and top writing tips!
Free download
Catch up with the latest Breakfast fun with Chris Evans. Hear the best stories and the biggest…