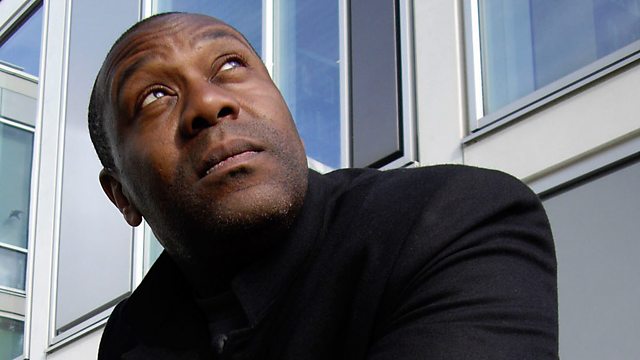 When Doreen is mugged Adam and Rudy react very differently. Adam intends to become a role model for the community and Rudy intends to whack the mugger with a cricket bat.
Father and son comedy set in the finest old-school record shop in Birmingham. Starring Lenny Henry, Larrington Walker and some terrific tunes.
Rudy's Rare Records is a tiny down at heel old reggae record shop in Birmingham - one of a dying breed; a place with real soul, stacked with piles of vinyl, where the slogan is "if we don't have it - them don't mek it". It's owned by the charismatic, irrepressible Rudy Sharpe (Larrington Walker), reluctantly helped out by his long-suffering neurotic son Adam (Lenny Henry) and Handsworth's first, black, surly girly goth, Tasha (Natasha Godfrey). Rudy has recently married his long-term love interest Doreen (Claire Benedict) who is enjoying the challenge of getting the Sharpe men in shape - until she is shaken by a mugging.
Adam............Lenny Henry
Rudy.......... Larrington Walker
Tasha...........Natasha Godfrey
Doreen..........Claire Benedict
SGT Popper........ Andrew Brooke
Hoodie.........Adam Nagaitis
Hoodie 2.......Joe Sims
MISS JAMAICA * JIMMY CLIFF
007 SHANTY TOWN* DESMOND DEKKER
SOUND OF DA POLICE * KRS ONE
POLICE OFFICER * SMILEY CULTURE
INFORMER * SNOW
WELCOME TO JAMROCK * DAMIAN MARLEY
TROUBLE IN THE TOWN * DANDY
POLICE AND THIEVES* JUNIOR MURVIN
GUNS OF BRIXTON* JIMMY CLIFF
RING THE ALARM* FU SCHNICKENS.
Last on
More episodes
Next
You are at the last episode