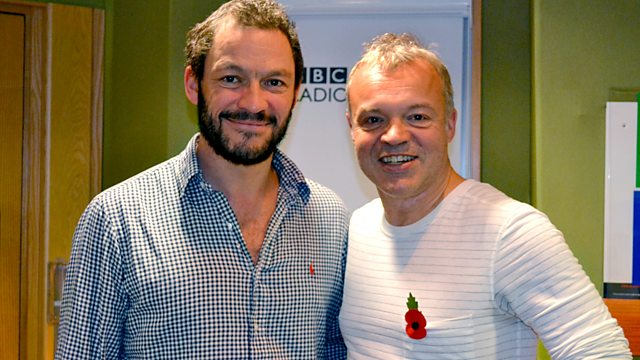 Sir Richard Eyre and Dominic West
It was a show full of drama as Graham chatted to top director, and former BBC Governor, Sir Richard Eyre about his new play, his Broadway success and the state of the Beeb today. Later, star of TV's The Hour, actor Dominic West, revealed that he had a problem with timekeeping, why he was looking forward to his musical debut in My Fair Lady and how good writing must be at the heart of all drama.
In Grill Graham, Maria McErlane borrowed a corset from Bobbie Pryor - long story - and then did her best to solve problems about unwanted dog waste and unwanted facial hair. And in Tune With A Tale, Anne in Birmingham chose one of Graham's favourite songs: At Seventeen by Janis Ian. And yes, there were tears - told you it was a dramatic show!
Last on