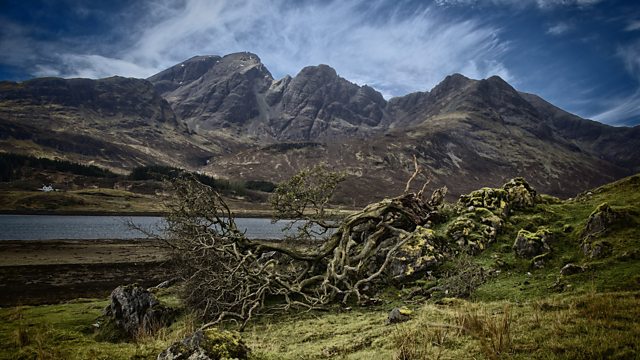 10/11/2012
Ghost village brought back to life. Mark visits Polphail in Argyll and learns of plans to build a distillery in this abandoned village.
20 years of social enterprise in Oban. How the community saved its own leisure services.
Housing crisis on Iona. The community finally clear land to build much sought after houses for locals.
Scones, butter and jam. Why maintaining rural skills is important in Lochaber.
Circus skills in the Broch. Mark learns to walk on stilts with school pupils in Fraserburgh.
Markers or no markers on our mountains? Chris visits a new cairn which has replaced a controversial flag at the top of Number 4 gully on Ben Nevis.
Plus how to get the most from your birdfeeders.
And James Bond may know his ladies...but he doesn't know his birdsong. Euan picks apart Skyfall.
Last on