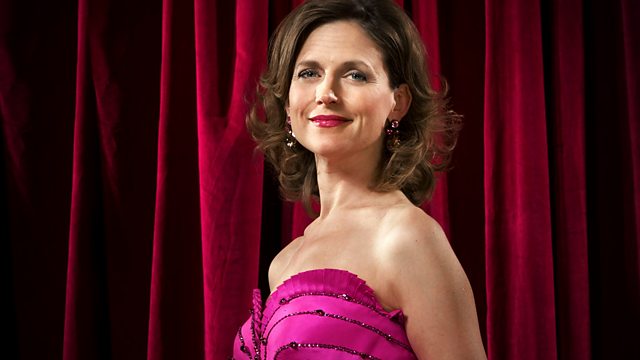 Rossini - Il Signor Bruschino
Katie Derham whisks us off to 'Rossiniland' for today's opera matinee: a zany production of Rossini's comic opera Il Signor Bruschino (Mr Bruschino) was one of the highlights of this year's Rossini Opera Festival in the composer's native city of Pesaro, Italy. Sofia and Florville are head over heels in love, but their parents are at loggerheads and Sofia's father plans to hitch her to the son of his old friend Mr Bruschino. Fortunately, nobody's seen said son for years - so Florville takes his place, and even fools the local police into believing him. Will he get the girl? There's only one way to find out - tune in at 2pm.
Rossini: Il Signor Bruschino
Maria Aleida (soprano) ..... Sofia
Chiara Amarù (mezzo-soprano) ..... Marianna
Andrea Vincenzo Bonsignore (baritone) ..... Filiberto
Francisco Brito (tenor) ..... Bruschino junior / A Police Commissioner
Roberto De Candia (baritone) ..... Bruschino senior
David Alegret (tenor) ..... Florville
Carlo Lepore (bass) .. Gaudenzio
Gioachino Rossini Symphony Orchestra
Daniele Rustioni (conductor)
Plus jolly ballet music by Elgar and Vaughan Williams' hard-hitting Fourth Symphony.
3.25pm
Elgar: The Sanguine Fan (ballet)
BBC Concert Orchestra,
John Wilson (conductor).
c. 3.45pm
Vaughan Williams: Symphony no. 4
BBC Scottish Symphony Orchestra,
Andrew Manze (conductor).
Last on