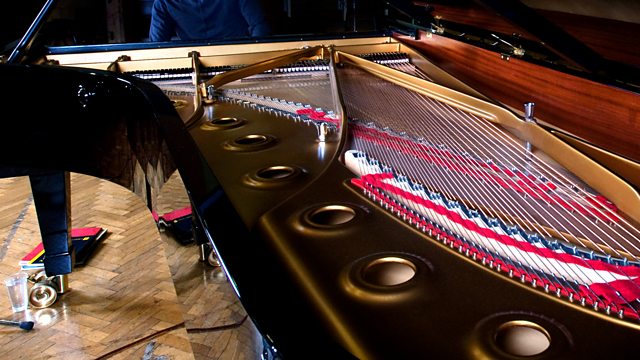 This week's Lunchtime Concerts come from the 2012 Mananan Festival and Manchester Pride Fringe. The concerts were recorded at the Erin Arts Centre in Port Erin on the Isle of Man, and at the Cosmo Rodewald Concert Hall in Manchester. Today you can hear soprano Ruby Hughes singing a selection of "night" songs by Schubert and baritone Roderick Williams' performance of Arthur Somervell's song-cycle "A Shropshire Lad" and well as some songs by Michael Berkeley.
Schubert Nachtstück, D.672
Schubert Ständchen, D.889
Schubert Der Wanderer an den Mond, D.870
Schubert Wanderers Nachtlied II, D.768
Schubert Romanze aus Rosamunde
Schubert Nacht und Träume, D.827
Ruby Hughes (soprano) with Julius Drake (piano)
Somervell A Shropshire Lad
Michael Berkeley Grenadier
Michael Berkeley Hollow Fires
Michael Berkeley Ah, Are you digging on my grave?
Roderick Williams (baritone) / Susie Allan (piano).
Last on