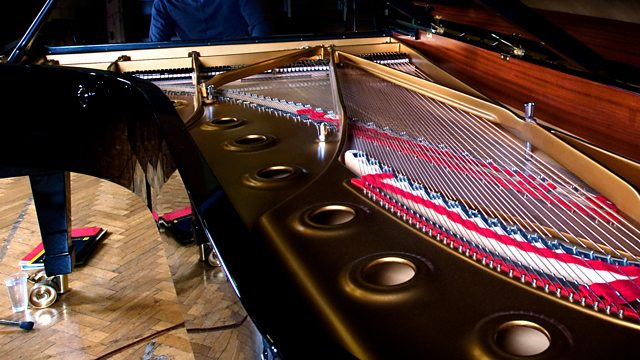 This week's Lunchtime Concerts come from the 2012 Mananan Festival and Manchester Pride Fringe. The concerts were recorded at the Erin Arts Centre in Port Erin on the Isle of Man, and at the Cosmo Rodewald Concert Hall in Manchester. Today you can hear soprano Ruby Hughes singing Schumann's 7 Songs Op.90, The Heath Quartet playing Tippett's 4th String Quartet, and baritone Roderick Williams' performance of a song-cycle by John Ireland - "The land of lost content".
Ireland The Land of Lost Content
Roderick Williams (baritone) / Susie Allan (piano)
Schumann 7 Songs, Op.90
Ruby Hughes (soprano) with Julius Drake (piano)
Tippett String Quartet No.4
Heath Quartet.
Last on