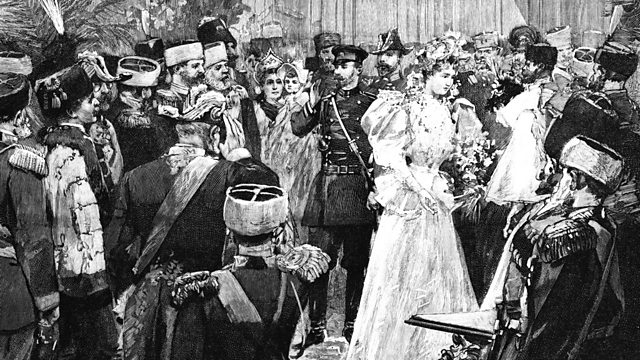 From the last days of the monarchy to the Red Terror of the Bolshevik Revolution and then Stalin's 'Operation Former People', the hundreds of thousands of families who formed the Russian nobility were subjected to a series of bloodthirsty purges.
This disparate group of people ranged from the entrenched monarchists of the old tsarist regime to the impoverished rural nobility who struggled to make a living out of their lands.
Some of these nobles were in favour of change and supported the revolution but very few families escaped without at least one member experiencing imprisonment, exile, forced labour or execution. Palaces were looted and estates burned as the enemies of the new Soviet state were made to pay over and over for their centuries of glittering privilege.
Drawing on meticulous research including letters and diaries from the period Douglas Smith brings to life the tiny human details of this extraordinary and tumultuous time.
Episode 1 of 5:
In the late 19th century, Russia was still very much a peasant and a feudal society ruled over by the decrees of one man. But this was a country racing towards industrialisation and the people's clamour for change could not be ignored.
Read by Robert Powell
Abridged and produced by Jill Waters
A Waters Company production for BBC Radio 4.
Last on
More episodes
Previous
You are at the first episode