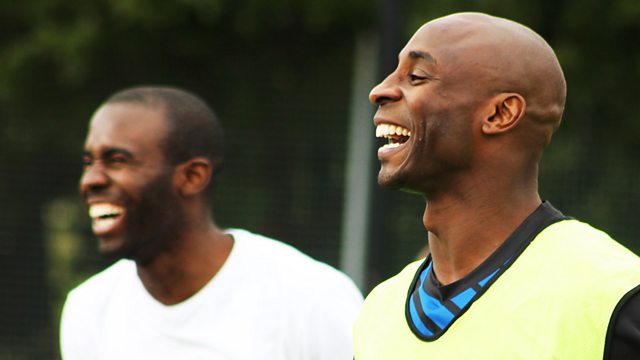 Jason Roberts Meets Fabrice Muamba
In an exclusive interview Reading striker and 5 live 606 presenter Jason Roberts speaks to ex-Bolton midfielder Fabrice Muamba about the moment he collapsed on the pitch and how his life has been since waking up from the coma.
Hear Fabrice's reaction after he witnesses for the first time how the day was covered. They also talk about his family's faith and their loud prayers during quiet time at the hospital, his son re-enacting his collapse and what he plans to do now he has retired from football.
Fabrice Muamba and Jason Roberts support BBC Radio 5 live's Football Fundraiser.