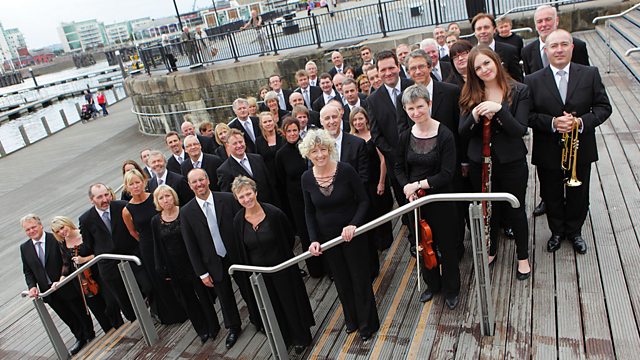 BBC NOW - Wagner, Brahms, Zemlinsky
From St David's Hall, Cardiff
Presented by Nicola Heywood Thomas
BBC NOW, conducted by Jac Van Steen, plays Brahm's Violin Concerto (with Viviane Hagner) and Zemlinsky's Lyric Symphony.
Wagner: Lohengrin, Prelude to Act 1
Brahms: Violin Concerto
Zemlinsky: Lyric Symphony
Elizabeth Atherton, soprano
Roman Trekel, baritone
Viviane Hagner, Violin
BBC National Orchestra of Wales
Jac Van Steen, conductor
The music of Wagner and works like Brahms's majestic and lyrical Violin Concerto influenced the rich late romantic splendour of Zemlinsky's music. His masterpiece is the Lyric Symphony, which explores the yearning and fulfilment of love. Using words from The Gardener by Rabindranath Tagore, the Symphony begins with restlessness - "I am athirst for far-away things"- and ends in acceptance: "Peace, my heart, let the time for the parting be sweet." Jac van Steen conducts it for the first time in Cardiff.
Last on