Bowel Cancer UK
Charlene White presents the Radio 4 Appeal for Bowel Cancer UK
Reg Charity:1071038
To Give:
- Freephone 0800 404 8144
- Freepost BBC Radio 4 Appeal, mark the back of the envelope Bowel Cancer UK.
Last on
Bowel Cancer UK
Someone is diagnosed with bowel cancer every 15 minutes in the UK.  It's also the country's second biggest cancer killer, but it shouldn't be. Bowel cancer is very treatable especially if diagnosed at an early stage.  Bowel Cancer UK aims to save lives and improve the quality of life for all those affected by bowel cancer.  We're passionate about making sure people know the symptoms and understand how important it is to go to their doctor if they have concerns. We also encourage people to stack the odds against the disease by making simple changes to their diet and lifestyle. Click
here
If you have concerns about any aspect of bowel cancer or bowel health.
Bowel Cancer UK
Supporters raising vital funds by running the Royal Parks Half Marathon.
Bowel Cancer UK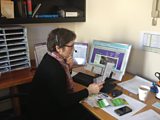 One of Bowel Cancer UK's nurses, Bryony, giving information and support to a patient on the phone.  
Join our Facebook community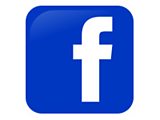 The place where you can find out more about the charities you support and ask them how they are spending your donations.