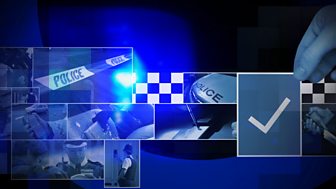 Police Elections 2012
Nicky Campbell investigates the biggest shake-up in policing for more than 50 years. For the first time, voters will elect a police and crime commissioner to lead their local force
On iPlayer
This programme is not currently available on BBC iPlayer
On TV
There are no upcoming broadcasts of this programme
Last on
Thu 8 Nov 2012 00:30
BBC News Channel
Police elections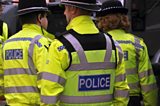 Elections for Police and Crime Commissioners (PCCs) will take place on 15 November in 41 police force areas across England and Wales.
The elections have been described as the biggest shake-up of policing for almost 50 years.
Visit the special section on the BBC News website for a comprehensive range of features about the police elections across England and Wales.
Q&A: Police and crime commissioners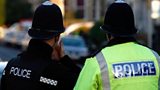 A quick guide to November's elections for police and crime commissioners in England and Wales.
Find out answers to frequently asked quesetions about the police elections on a BBC News feature.