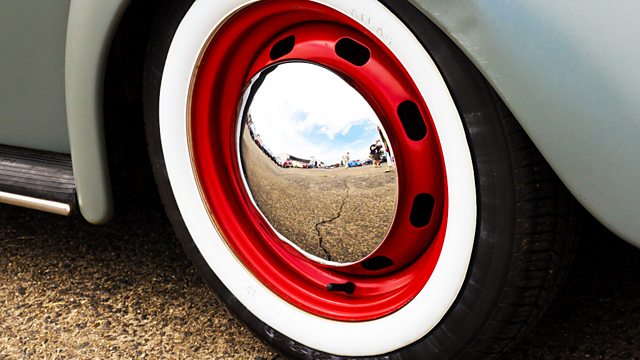 Michael Holroyd confronts an army of automobiles in this charming memoir. Weaving together personal stories and historical anecdote, he traces his relationship with cars through a lifetime of biography.
Learning to drive was no easy matter for Michael. The lessons required military precision when practising how to get in and out of his car correctly. His biographical subjects also had their difficulties: Bernard Shaw drove with reckless gusto when overtaking his eightieth year; Vita Sackville-West's car became a chamber for sudden romantic assignations and getaways; Augustus John and his family careered through vulnerable villages as the poor vehicle, piled high with bohemian friends, stuttered and jerked along in first gear.
Wry, thoughtful and very funny, On Wheels is an elegy to the glamour of the car. Subtle and perceptive, Michael Holroyd finds surprising ways to understand the past and challenge our view of the future.
Episode 3 of 5
In the third episode of On Wheels Michael Holroyd describes the pleasures of driving a Daf, and the danger of doing so in Northern Ireland. And he gives us a taste of playwright Bernard Shaw's rather individualistic approach to driving.
Producer: David Roper
A Heavy Entertainment production for BBC Radio 4.
Last on